It has been an exciting few weeks for the payment industry with the Apple Pay announcement and the IPO of Alibaba which is now the largest in US history. Global merchants are taking notice of the eCommerce giant and their popularity in China using their payment affiliate, Alipay as the preferred online payment method. In 2013 alone, Alipay processed $519 billlion payments.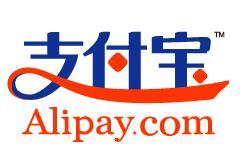 In the past few weeks we've seen an increase in our merchants who are offering AliPay as a payment type in their checkout pages. With over 550 million registered users, Alipay helps our merchants expand their global sales in the Chinese market by providing a familiar local payment method.
Alipay is just one of the payment types that BlueSnap offers merchants to convert Chinese shoppers to buyers. Currently we have 110 different payment types, 60 currencies and 30 languages which helps merchants reach shoppers in 180 countries.
According to Juniper Research 56% of people said receiving information in their own language and payment type was even more important than price and shopping cart abandonment rates are reduced when a shopper feels like they are buying directly from the local shop down the street.
So, what are you waiting for? Get on the bandwagon and start offering alipay to reach Chinese consumers. Existing BlueSnap merchant? Just email merchant support and have them turn on Alipay as a payment method.
*Photo courtesy of pandodaily.