Looking for new ways to increase sales conversions? Look no further. The secret you've been missing is: intelligent payment routing! It is an easy way to increase sales without actually having to sell more (and who doesn't want that?). What is it, you ask? Intelligent payment routing is essentially a connection to multiple banks all over the world – this connection helps you process transactions more successfully by detecting where the shopper's credit card is from and processing it through a bank that is authorized in that country/region. This can increase transaction success rates by up to 10% – don't lose out on your hard-earned money!
Sound like a good deal? – Have you chosen to accept this mission? Read on below for more on how to make your transactions more successful!: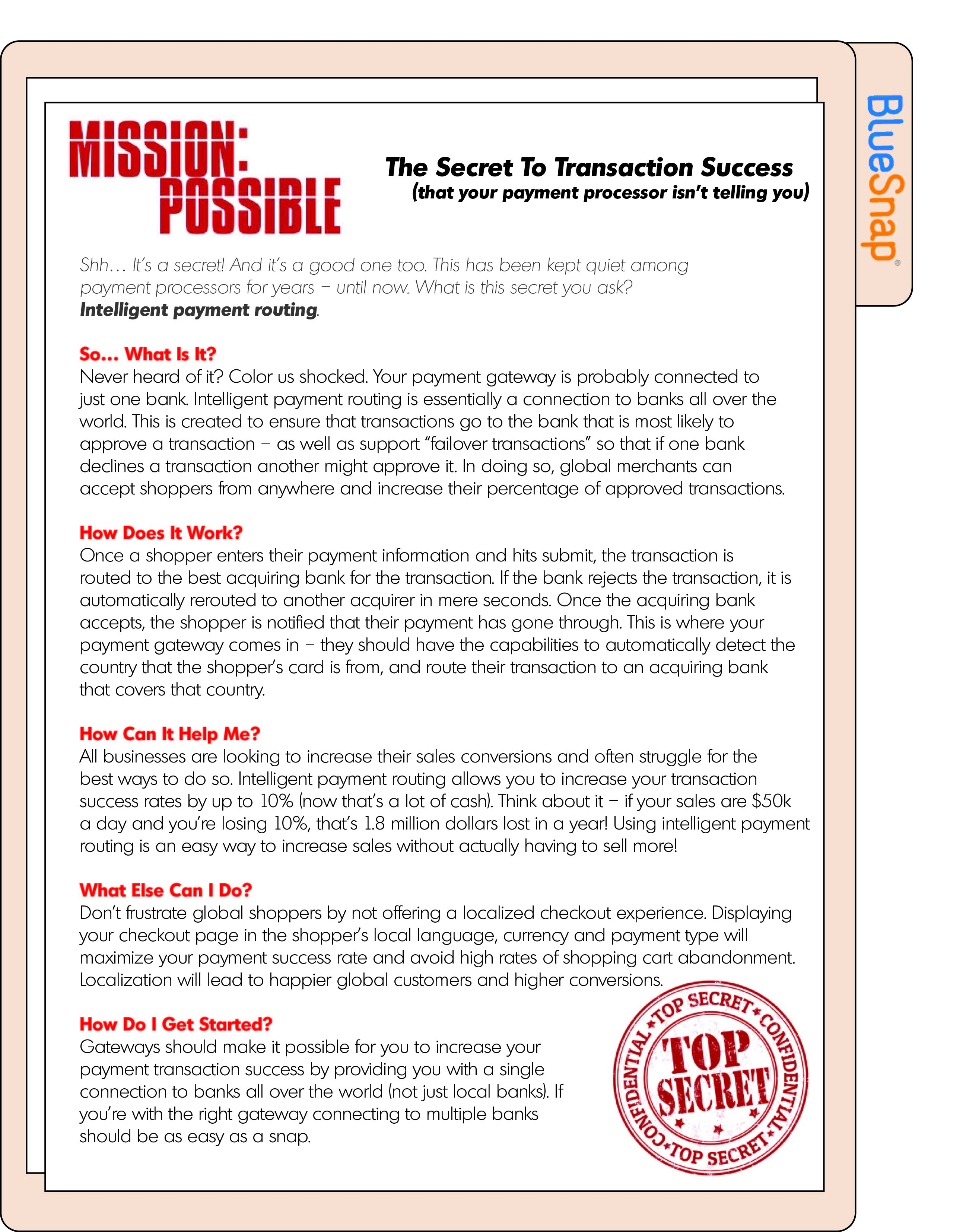 To download a PDF of our top secret files: click here.
Feel free to listen along to this while you're reading your new mission – we couldn't get it out of our heads this whole week!:
BlueSnap is happy to help you on your route to transaction success. To see how you can get started processing payments with BlueSnap's intelligent payment routing, click here: