We're starting with a series of posts to help set up your account so you can start selling your products. The steps describe:
How to set up your first product
What to define in the contract
How to test and apply the purchase flow of the contract
How to define your payment method
Before we begin, it's important to understand the difference between a product and a contract. In BlueSnap, the main concepts are broken into Products and Contracts. Think of a Product as a group or a bucket, and the Contracts as the different versions and price points of your Product. So for example, the name of your video game or software would be the Product, while the Contracts would be: Windows Edition for $30, Mac Edition for $40, etc.
Let's Begin!
BlueSnap recently introduced a newly designed Merchant Control Panel with an updated design, easy-to-use navigation and streamlined user experience.
From the main BlueSnap site – www.bluesnap.com – click the Login button at the top of the page. You are redirected to the merchant login page.
Enter your username and password
After logging in, the first thing you do is create a product. You can either select New Product (which is a one-time charge type of product) or New Recurring Product(which is a subscription-type of product)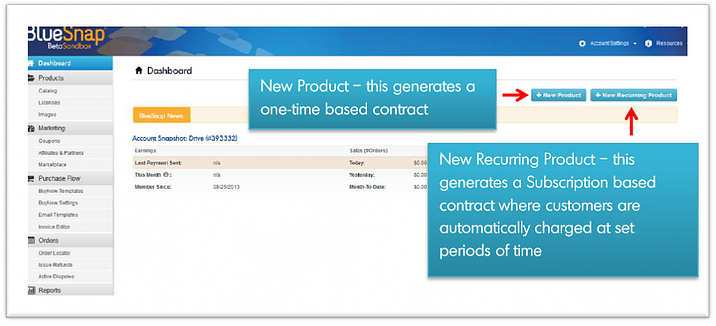 Enter Product details and click Submit to save the product to your account.
A basic contract has been automatically created for the product labeled "Full Version." Click the Full Version link to update contract settings.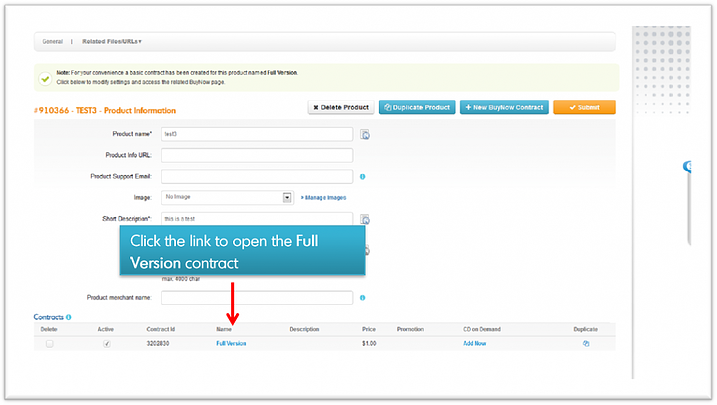 In the Contract page, update the name of the contract and set the price. Click Submit to save changes.
Note: You can always return to the contract page to further customize or update settings.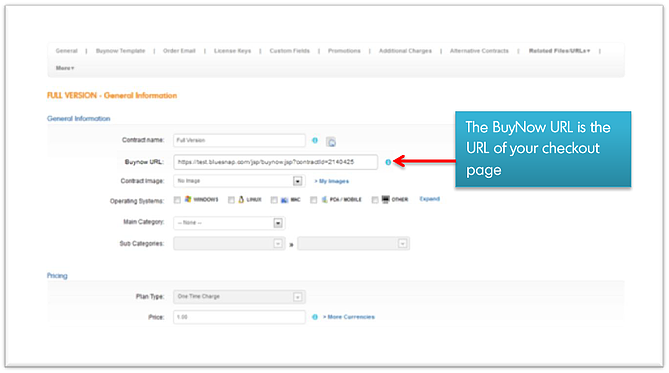 You can create additional contracts under a single product. To do this, simply go back to the Product view, and click the New BuyNow Contract button.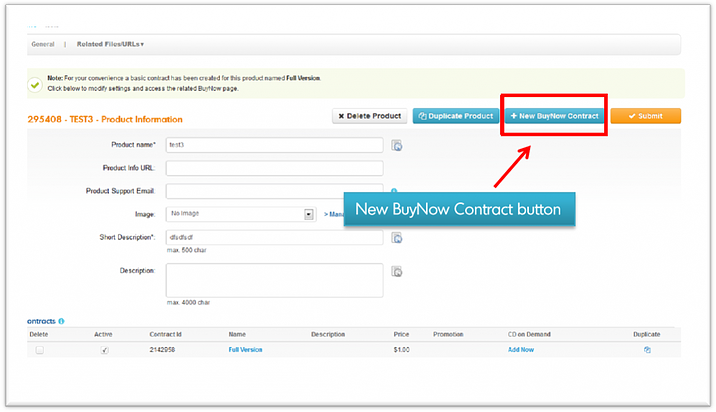 From the contract page, select the plan type for the contract. Select one of the recurring plan types to easily create a subscription-type contract. Click the information symbol next to the Plan Type field to learn more about each of the plan types.

Click the Test BuyNow Flow to view your purchase flow.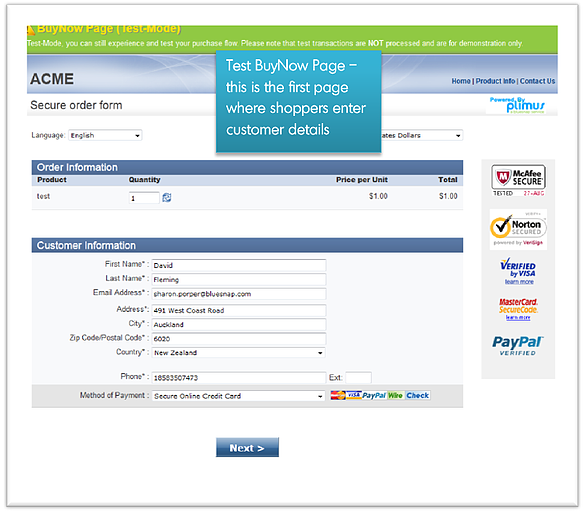 Coming up next: How Will I Get Paid?