Merchants with WordPress-based websites… rejoice! There's a plugin that allows you to create shopping carts that can process 110 payment types in 29 languages and 60 currencies using BlueSnap's payment gateway. This addition enables the WordPress community to utilize BlueSnap's full toolset to simplify the checkout experience and maximize conversion rates for both mobile and non-mobile shoppers.
The WordPress Shopping Cart Plugin, developed by Tribulant Software, enables full-featured online shop setup, management and shopping cart functionality for merchants with WordPress sites. Tribulant's BlueSnap Shopping Cart Plugin Extension allows those merchants to accept payments using their BlueSnap accounts without custom integration.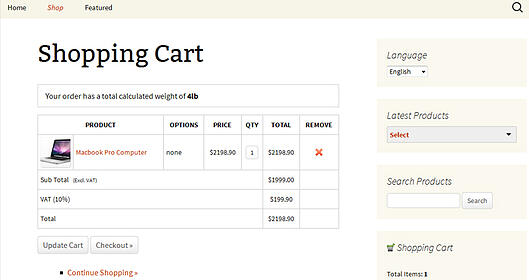 Merchants can take advantage of our seamless global checkout process:
A worldwide network of payment processors
Dynamic localization of content, currencies and payment methods on merchants' checkout pages based on the shopper's location
Automatic transaction routing between multiple acquiring banks in the event of a transaction or subscription failure to ensure maximum success rates
Flexible subscription management, including a wide variety of plan types, payment cycles and recurring billing models
Easy merchant customization of checkout pages and more
More information on the plugin is available at:
https://www.bluesnap.com/bluesnap-integrations/bluesnap-wordpress-shoppingcart/
We hope this plugin will help merchants convert more passive shoppers into actual buyers. Let us know what you think of this feature.