We are excited to annouce that we have partnered with Kount, a leader in fraud detection and sales boosting technology, to help you quickly and easily integrate fraud protection services for your business. This adds to our already robust system of fraud prevention to help you protect your revenue, defend your reputation and increase payment conversions.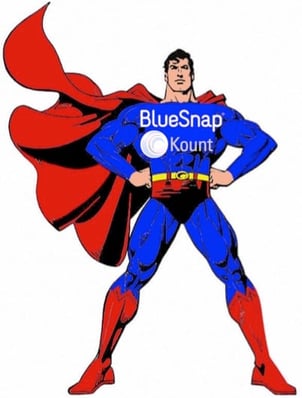 According to the 2014 LexisNexis® True Cost of FraudSM Study, international merchants lose an average 1.21% of revenue to fraud, and they pay $3.08 for each dollar of fraud losses. As an internationally focused payment gateway, we recognize this problem and have aimed to make cross-border sales as safe as possible for you. To reduce fraud to a minimum – regardless of which payment options customers use – we have selected Kount to provide enhanced fraud protection services for our beloved merchants.
We have combined Kount's fraud protection techniques with our own repertoire of fraud prevention and security solutions, which include: tokenization, client-side encryption and card fingerprinting. You can use Kount's services regardless of your integration preference – be it API or BuyNow Hosted Checkout page. You can even choose the level of fraud protection you want! We have a multitude of options for you to optimize your business. Whatever you choose, we've got your back.
Now, the most important part – because of our partnership with Kount, integrating fraud services will now leave you with little to no development time. (Developers, you can breathe easy). We have done all the work for you – a simple integration with BlueSnap and Kount will have your business protected in minutes. No need to wait months to get this slotted in your schedule – we have done all the work for you. Now you can sit back, choose the level of prevention that you want, and rest assured that you will be protected against those sneaky fraudsters that may be plaguing your site.
Sound good? Drop us a line here for more information on our partnership with Kount and how it can help your business:
Not convinced you need fraud protection for your site? Check out our blog on EMV and why this shift may affect you more than you think: read it here.