Pack your backpacks kids, 'cuz we're going back to school. In the midst of picking out the perfect outfit that will finally get Tommy from calculus to notice you, we at BlueSnap are here to help you calculate the impact your eCommerce store could have on this crucial time of year. Get your glitter gel pens ready and pay attention, because you are about to get schooled in back-to-school eCommerce.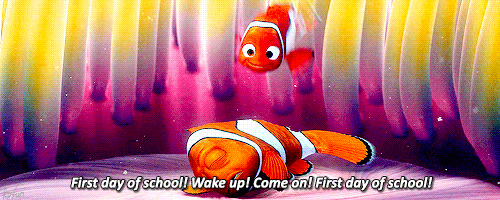 $56 billion. That's the estimated total for the amount of eCommerce spending that will happen during July, August, and September for back to school/college shopping. Want a piece of the pie? Consider the facts below and use them to propel your eCommerce strategy and beat your competitors to the punch.
31% of college shoppers plan to buy products with their smartphones; 35% with their tablets
What does this mean for you? Mobile, mobile, mobile. If your site isn't optimized for mobile, you are missing out on a big chunk of shoppers. Not only do people buy on phones/tablets, but nearly half of people plan to do research on them. So, if they can't even look up a product on your site easily, chances are they won't be buying from you.
56% of people will be influenced by price while making their purchase decisions
Back-to-school shopping is a necessity for most people, because as we all know, what was cool last year probably isn't still cool this year. Abercrombie and Fitch who? This need for new supplies, clothes, etc. makes people look for the best prices when shopping. Entice customers by giving them coupons, upsells, and deals to help them stay within budget.
More than 90% of online back-to-school shoppers will take advantage of free shipping, and almost half will buy online and pick up in store
Shoppers by nature want what is easiest for them, and honestly, who doesn't love free shipping? Consider offering free shipping as a promotion (with reasonable price limits so you still make a couple bucks) to delight customers. If you have both online and physical locations, definitely ramp up your omnichannel strategy during this time so that people can buy online and quickly pick up something from your store if they need to.
Don't flunk out on back-to-school eCommerce shopping – revamp your strategy for this season and ace all of your tests. There's plenty of shopping to still be done, so get moving!
Want more information to your inbox? Click here to sign up for BlueSnap's bimonthly newsletter for news on payments, eCommerce, tech, and more: