Hosted checkout pages can sometimes get a bad rap because people often associate them with having to leave your page and put in their payment information somewhere else. But those days of hosted pages are over – now you can completely brand your pages and keep customers checking out on your site. Not to mention, using hosted pages is the easiest way to reach global shoppers (they have incredible localization capabilities), with no development time needed. If we haven't already convinced you, here are 3 other reasons that hosted pages can increase your shoppers' UI experience.
1. Mobile capabilities 
If your page can't be displayed equally between mobile and desktop, you'll see higher bounce rates than a trampoline. By using our hosted checkout pages, you'll be able to have a page that will fit-to-screen on any device your shopper may be coming from. Also, for mobile shoppers, you have the option of producing a slim checkout page, so that they aren't bogged down with too many fields to complete.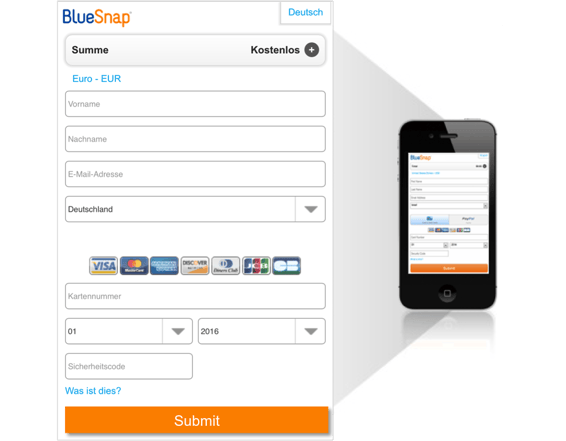 2. Accept global shoppers 
As I mentioned before, hosted pages can greatly increase your international reach. By using our hosted checkout pages you can localize your checkout to display local language, local currency, and local payment type (not to mention we offer over 110 payment types that you'd be able to accept). Shoppers are much more likely to make a purchase if they can read your site in their local language (75% more likely, to be exact), not to mention if you include their local currency and payment type, your conversion rates will go up. Not a fan of only using hosted checkout pages? Not to worry, you can combine our hosted pages with our API to create the ideal checkout experience for your business that will allow you to reach global shoppers.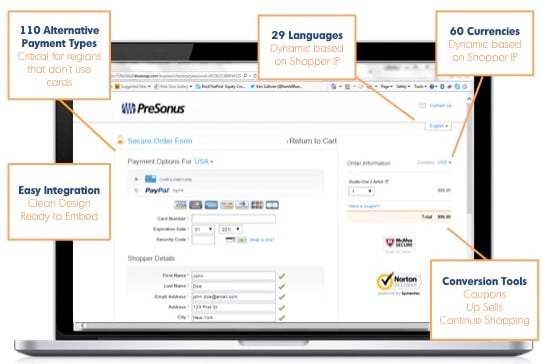 3. Brand your checkout 
Don't lead your customers astray with a checkout page that takes them somewhere into the abyss of payments. Keep them on your site and brand your checkout page so that they don't get lost in the mess. A branded checkout will allow you a 30% higher conversion rate than a generic one. You can use our BuyNow Builder to easily brand your hosted checkout through the use of our "skins". Using these skins, you can select your colors, fonts, fields, and checkout flow to improve the shopper experience and emphasize your brand. Additionally, you can create iFrame checkout pages and embed them into your website so that customers don't even have to leave your site to check out. Partner with us so that you can keep your pages looking clean, and converting more shoppers.
Hosted pages are a great way to get you up and running quickly, with the global reach you need to grow your business. To see how you can implement a strategy to increase your conversions, check out our hosted checkout page documentation.