When I was a small child my parents decided that for our big summer trip, we would visit the happiest place on earth, Disney World. Twenty hours in a wood paneled stationwagon and a couple south of the border stickers later, we were in Orlando.
I remember the first day we went to the park, I wanted to ride the tea-cups and the flying dumbo's but my mother insisted we go on "it's a small world". While on the ride, I remember seeing all the different cultures and customs of the world, smiling and singing (as only Disney can do it) yet all intertwined and connected. This was my first view of how small the world really was.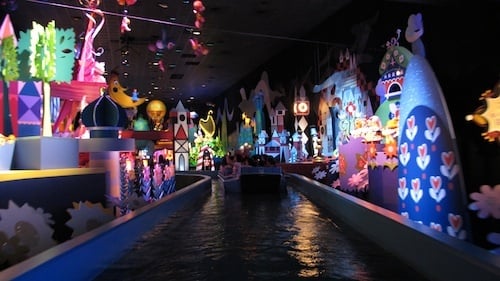 Many years later, now being in the payments industry, I feel so much déjà vu to my days at Disney. The financial decisions that one country makes can cause global angst and anxiety if they make the wrong moves. For the last three weeks, China's stock market has been in a free fall, causing global investor angst (this week, it finished in the black) and of course there is the situation in Greece.
Greece is seeking it's third bailout in the last five years (it has already received $60B over the last three years) and currently has currency controls in place for its residents. In essence, there are limitations on how much resident Greeks can withdraw from their bank accounts (local debit and credit card purchases are still free from caps). Since the crisis has hit, clothing and vacation sales have plummeted while food and gas purchases have skyrocketed. Interestingly enough, sales of Apple products as well as gaming systems and tablets have spiked with the perceived belief that these items will hold their value as compared to leaving money in the bank. Imagine a world where your iPhone is worth more than your bank account…
This brings me back to the connection thorughout the world that we are being consistently reminded of nowadays, even outside of Disney. Using Greece as an example again, many folks have tried to make purchases online to US websites only to have them denied as the capital controls prevented money from being sent out of the country. Realistically, this is probably good for US companies, but these types of problems can throw wrenches into eCommerce expansion plans for many. When companies seek out a global sales expansion, they need to carefully chart out their strategy, markets they plan to enter and payment methods they wish to offer. Ecommerce is no longer a one-size-fits-all blueprint. Rather, companies should work with someone who can give them a consultative approach to better understand the landscape, pitfalls and benefits of going global.
Just this week, the United States announced it has reached a global nuclear deal with Iran, a decision that no doubt will have an impact on the financial markets. In these times, decisions and actions that occur around the world impact world markets in real time. Given this immediate impact, one would best be served with a payment partner who is globally focused so that their monetization efforts are always current.
It is a small world after all…

Want to find out some countries that will be worthwhile to expand into for eCommerce? Check out our list of the top 10 countries for the biggest global ROI: