Fraud is on the rise increasing 94% from 2013 to 2014 according to a 2015 fraud report byLexisNexis. It's not too surprising since there have been so many major data breaches over the last year giving fraudsters access to millions of payment details and personal information. This combined with the trend to make the checkout process as slim and frictionless as possible has made it even easier for fraudsters to take advantage of card not present and mobile transactions. With a combination of customizable fraud rules and the right banking relationships on the back end, we've been able to help our merchants reduce their fraud by 89% in 2015. Our CEO, Ralph Dangelmaier, sits down with Market Platform Dynamics CEO Karen Webster to discuss how merchants should be tackling this problem. Listen to the 11 min podcast.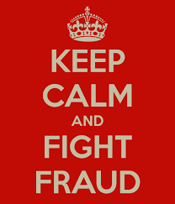 We've found that by putting some basic checks in place, our merchants see a significant reduction in fraud.
Check to make sure the cards aren't stolen.
Automatically flag any suspicious behavior such as a small purchase followed by several large purchases in a short timeframe and schedule a manual review.
Check to see if the card is being used in more than one place at the same time, if so, flag for manual review.
Now these rules are not one size fits all. Keep your customers and your business model in mind, and carefully monitor the results from these manual reviews.
For every $100 in fraud, retail spends twice that or more to fight fraud with manual reviews, chargebacks, lost merchandise and fraud prevention technology. You will want to test and tweak your rules to minimize the number of false positives.
In fact, 25% of cards are getting declined that should be approved. False positives can happen for a number of reasons. It isn't just your fraud system that is declining transactions, the card holders bank could be the problem. Here are a couple examples:
Mismatched acquiring bank vs issuing bank. Many merchants are connected to just one merchant bank which could be fine if they are only doing domestic transactions. If you are international, the chances of approving legitimate transactions goes up since you aren't routing the transaction half-way around the world.
Currency mismatches can trigger flagged transactions as well, i.e. a Canadian bank trying to process a USD transaction can be problematic unless you have a checkout page that processes transactions in local currencies.
See this blog post for a more high-level overview about our Fraud Prevention.