In case you missed the news, Target recently announced that it would be creating a whole new website specifically for their cross-border eCommerce customers. Wait, what? Apparently, Target realized that they had an immense cross-border opportunity (millions of customers) that they were missing out on because the U.S. site was just not accommodating. Though many eCommerce merchants may not be as big as Target, this is a common ($300 billion) opportunity many merchants don't even know that they have. But how can merchants fix their cross-border problem without creating a new website? Simple – follow the path to conversions!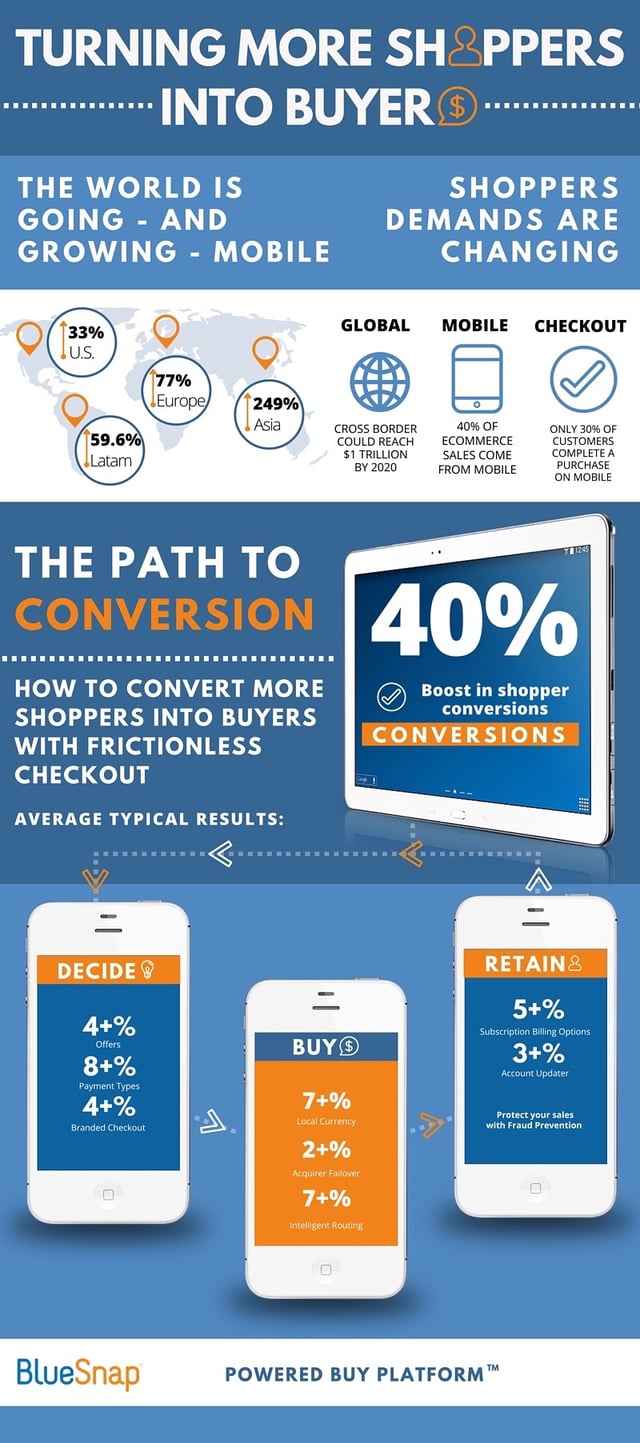 Our CEO, Ralph Dangelmaier, participated in an interview with Karen Webster, the CEO of Market Platform Dynamics to talk Target's strategy and how this can affect all sorts of merchants around the globe. Read the original article and listen to the 9 minute podcast here.
While the cross-border opportunity may be an enigma to many merchants, it is certainly a big one to miss. Cross-border eCommerce is worth $300 billion, only predicted to triple in the next two years. Even without the size of Target's operations, this is clearly something that every online merchant should be looking out for. While there are many things that can help merchants become more globally-minded, such as using a hosted checkout page, there are other things that may need to be kept more top of mind.
There are three problems when it comes to checkout: shopping cart abandonment,checkout abandonment and payment processing declines. Shopping cart abandonment happens before they click buy, whereas checkout abandonment and payment processing happens after.
To retain the global shopper, and avoid checkout abandonment, merchants should be presenting checkout with the local language, currency, and payment types to make the shopper feel at home. If a customer can't read your checkout page, this can cause friction. The checkout page should also be streamlined – in fact, reducing the number of fields from 6 to 3 can increase conversions on average 66%. And don't forget about coupons…who doesn't love a deal?
Payment processing declines and checkout abandonment are the more invisible problems when it comes to selling globally. This is really where merchants have to stand out if they want to have a frictionless checkout with maximized payment conversions. After a shopper clicks buy, there are many reasons why the payment may not go through. One example is if the merchant is only connected to one bank – this increases the likelihood that payments will be declined, as they cannot be routed to the best acquiring bank. And forget about retries and failovers – with only one connection to a bank you can leave a lot of sales on the table.
The worst part? Only about 10% of merchants are tracking their conversions! Without knowing where you are successful, how are you going to know where you need to ramp up?
Up to 40% of conversions are lost when merchants miss out on these opportunities to decrease abandonment and know more about their shoppers. So, now that we've given you the secrets to increasing your conversions, how are you going to capture the cross-border eCommerce opportunity?
Need a jump start? Not to worry – we've drafted up a cheat sheet of the top 10 countries worldwide that you should expand into if you want the best ROI: